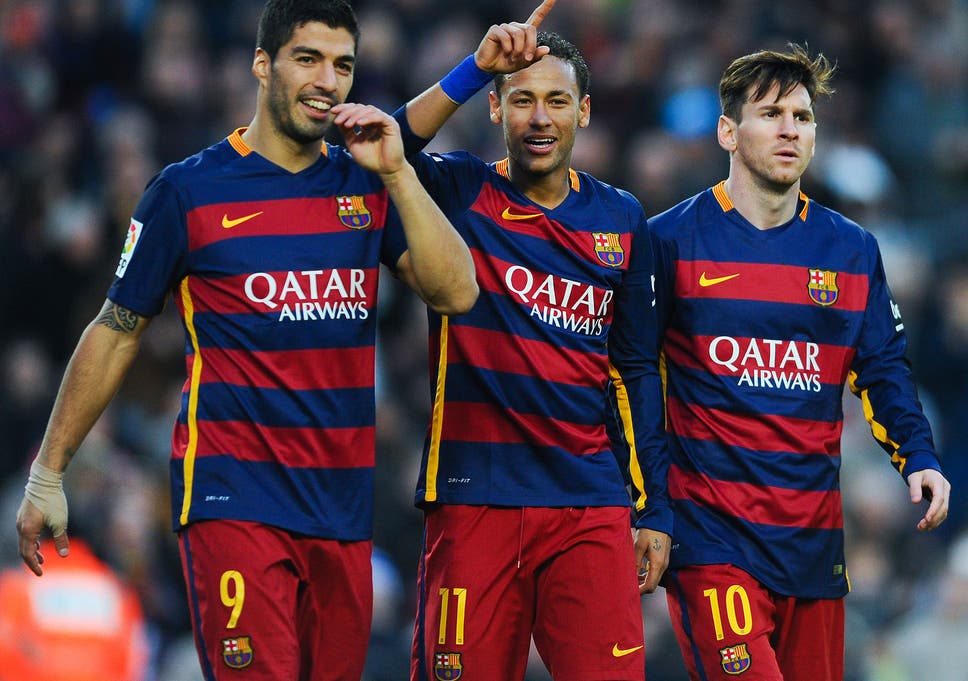 Just under a year ago, on August 3rd, 2017, Neymar completed his transfer from FC Barcelona to PSG for a world record 222 million euros. For the first time in decades, Barcelona didn't have a complete trident atop their vaunted 4-3-3, and Ernesto Valverde had the unexpected task of evolving the team without the youngest of his star trio.
At first, Valverde stayed faithful to the 4-3-3. Against Real Madrid in the first leg of the Supercopa de España, he selected Gerard Deulofeu, recently resigned from Everton, to start in the Brazilians place on the left wing. The La Masia graduate looked completely overawed by the occasion (not totally surprising considering an El Clasíco debut is not the most hospitable atmosphere), and his profligacy played a big part in Barcelona's 3–1 defeat to their bitter rivals.
On August 25th, 2017, Ousmane Dembele arrived from Borussia Dortmund to fill the gap at winger, but a thigh muscle rupture suffered in mid-September kept him out until January. This injury dashed Barcelona's plan to quickly replace Neymar with another quality winger. Valverde then found himself at an impasse; without the personnel to suitably man a 4-3-3, he made the tough choice to break with tradition and switch to a 4-4-2 with a flat four in midfield. Scandalous as the decision was, the team rewarded his innovation with a nearly unbeaten, victorious La Liga campaign and a Copa del Rey title.
However, heading into the 2018-2019 season, Valverde has a squad with the flexibility to play a number of formations including a similar 4-4-2 or the historic 4-3-3. Although there could be some growing pains without the brilliance of Iniesta to call on, starting the season from the off with Philippe Coutinho, who arrived from Liverpool in January, and Dembele is huge, and the additions of Malcom, Arthur Melo, and Clement Lenglet provide great depth. Now let's take a look at a few of the different ways Barcelona can lineup this season.
Continuing the 4-4-2:
Unless Malcom or Arthur vastly outperform their midfield compatriots in preseason, expect Valverde to initially start the season with his now battle-tested 4-4-2. Messi and Suarez of course take up residence together up top, with the former having license to rove throughout the center of the pitch. Coutinho takes his place in left midfield after the exit of Iniesta, and Dembele, fresh off his World Cup victory, assumes the right wing. Ivan Rakitic and Sergio Busquets continue to play together in center midfield, while the defense stays unchanged from last season despite the arrival of Lenglet from Sevilla and Yerry Mina's stellar performances for Colombia in the World Cup.
Reversion to 4-3-3:
This formation employs all the same players as the 4-4-2 but with a different physical arrangement and tactical responsibilities. Dembele switches to the left wing, where he can still thrive because of his ambidextrousness, while Messi at least on paper drifts further to the right. Coutinho tucks inside as Busquets drops deeper. With a third person in center midfield, Rakitic's role shifts from a box-to-box to more of a metronomic midfield presence. The defense remains unchanged, but Alba has a little more defensive responsibility sitting behind a left winger rather than a left midfielder. Back in the MSN days, Neymar's style hindered the effectiveness of Alba's overlapping runs from deep. In the 4-4-2 last season, Alba was able to shine again and delivered eight assists in the league. It will be interesting to see how his performance changes if and when Valverde asks the Spaniard to dovetail with Dembele.
Rotated Team:
In this rotated lineup, we see a number of new faces. Cillessen replaces Marc-Andre ter Stegen in goal, although the Dutchman has been rumored to be seeking an exit in search of regular player time. Nelson Semedo slots in at right back. Neither he nor Lucas Digne made the squads for the French or Portuguese teams for the World Cup, and Digne appears to be headed to Everton to rejuvenate his career. Without the Frenchman, Barcelona will probably look to their youth academy for a left back. Juan Miranda, Marc Cucurella, and even right back Sergi Palencia could all be set to make the jump from Barca B to the first team. At center back, Thomas Vermaelen partners new signing Lenglet. Barca have to make a decision between retaining the veteran Belgian or breakout player Mina as the 3rd/4th choice center back. I believe they will keep the former while electing to make a quick profit on the latter with a move mooted to the Premier League.
In midfield, Arthur should get the start while Roberto switches from right back to his more natural central midfield role. Rakitic will probably have to deputize for Busquets as youth player Sergi Samper is currently out with injury and has not developed as well as people had hoped. A player missing from this rotated midfield is Andre Gomes, whose Barcelona nightmare seems set to continue after a new injury that will keep him out of action for eight weeks will likely stymie any transfer interest. Rafinha and Carles Aleña too would like to be in this XI and could very well take up Roberto's place. However, while Aleña is young and has time to ease into the team, Rafinha needs to decide if it is worth it to duke it out at Barcelona in his age 25 season or leave to Inter Milan, for example, where he had a decently successful loan spell in the second half of this past season.
Up front, Denis Suarez plays slightly out of position on the left wing but will be happy for the minutes. Paco Alcacer plays central striker as his career continues to hang in limbo. There is also the potential that Munir El Haddadi usurps Alcacer as the backup over the course of the season after a strong year on loan at Alaves, where he was their top scorer (10) and assister (6) in La Liga. On the right wing, exciting Brazilian Malcom should be the heart of this team, and after scoring the winning penalty against Tottenham Hotspurs in the ICC last night, he looks excited to take on attacking responsibility for the team.